Ford Recalls Hundred Of Thousands Of Vehicles: What This Means For Southwest Florida Drivers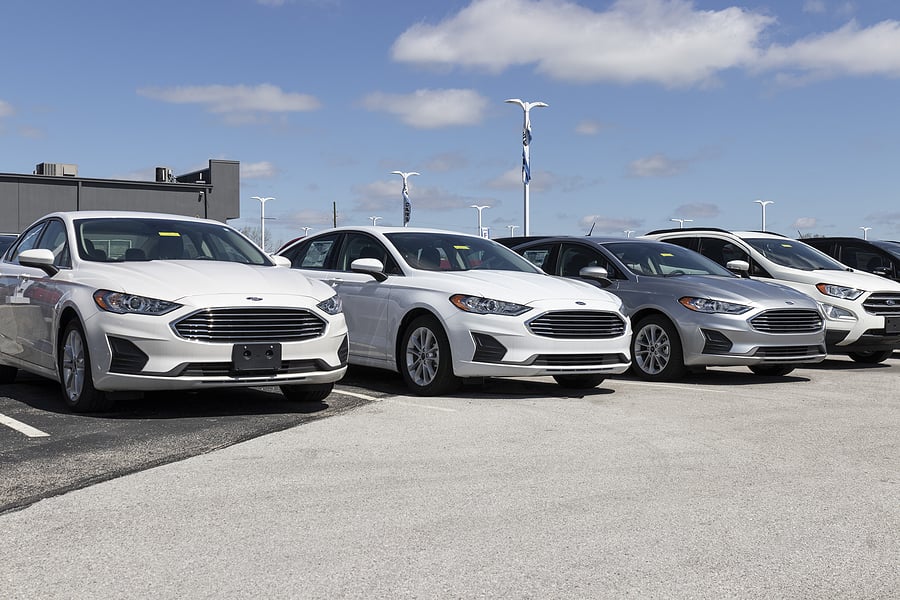 Michael Babboni
Auto Accidents
Aug/23/2021
Only July 16, 2021, Ford Motor Company announced a massive vehicle recall. This recall will impact around 850,000 trucks and SUVs. The recall followed about a half dozen injury reports as a result of a mechanical malfunction. If your Southwest Florida vehicle is part of this recall, it is critical you get the issue repaired to avoid potential injury.

Why Ford Issued A Recall

Ford issues a recall because of an issue with the cross-axis ball joint. After the injury reports, Ford found that the ball joint seized. This seizing can lead to a fractured rear suspension. The rear suspension of a vehicle is a critical component for steering. Basically what happens is the ball joint locks, the rear suspension fractures, and the driver loses control of the vehicle. In some cases, this mechanical defect can cause an accident and injuries. It is really important that Southwest Florida drivers remedy this issue because according to USA Today, high humidity contributes to the ball joint locking.

What Vehicles Are Impacted By The Recall?
There are three models of vehicles being recalled including.
● 34,939 2020-2021 Ford F-350 Super Duty Trucks
● 40,995 2020-2021 Lincoln Aviator SUVs
● 774,696 2013-2017 Ford Explorer SUVs
If you drive any of these vehicles you need to get the issue repaired immediately. If possible, it is highly advised you do not drive until you get this issue repaired.

What To Do If Your Ford Vehicle Has Been Recalled

There are a few steps to take if you believe your vehicle is impacted by this recall. First, you will go to the National Highway And Traffic Safety Administration (NHTSA) website. The NHTSA has an online vin lookup tool that will tell you if your vehicle has been recalled. If your vehicle is included in the recall, they will explain the next steps. You can also use the vin lookup tool on the Ford owner website. Just like with the NHTSA website, you will enter your vin number and they will provide further instructions. It is important to note that during recalls, the manufacturer is required to repair the issue for free by law. So contact them as soon as possible to get the repairs.

What If I Was In An Accident With A Recalled Vehicle?

As in the case with this current Ford recall, recalls are often issued after there have been a series of accidents reported. If you've been in an accident either driving one of these vehicles or with one of these vehicles, you may have a product liability claim. Vehicle malfunctions can cause accidents. In that case, you have a right to compensation for the injuries. You will need to file a claim against the vehicle manufacturer for the damages.

How An Accident Attorney Can Help

If you believe your accident and injuries were caused by a recalled vehicle, an accident attorney can help. Accident attorneys have the resources and connections to investigate a crash. They will be able to determine who is at fault for the accident. If it is the vehicle manufacturer, it is critical you work with an attorney because these are very large companies with a lot of legal resources. Going up against them can be a huge challenge to get the compensation that you are owed. A skill attorney knows exactly how to challenge these companies and will work hard to gather all the evidence needed to prove your claim. They will also negotiate with their attorneys to get you the full and fair compensation you deserve.

If you believe your recalled vehicle caused your accident, contact the attorneys at Justice Pays Goldman, Babboni, Fernandez, and Walsh. We have resolved over 10,000 accident injury cases in the Southwest Florida region (Sarasota and Bradenton). We have helped hundreds of people like yourself get compensation for accidents as a result of vehicle recalls.
Video FAQ:
Injury Case Damages - How Much Can I Get?