The Most Common Spinal Injuries Sustained In Auto Accidents In Florida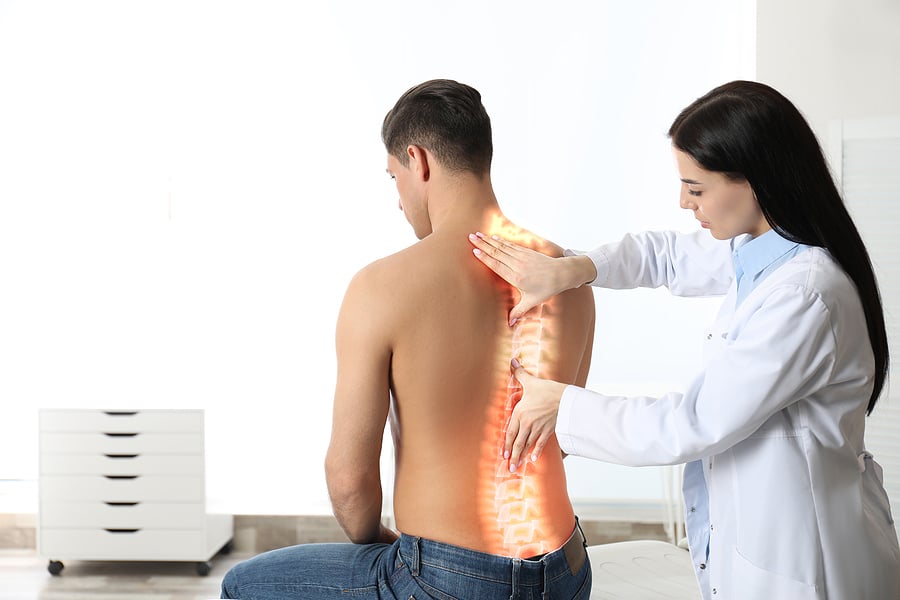 David Goldman
Spinal Cord Injury
Jul/27/2021
Spinal cord injuries are some of the most devastating injuries one can experience after a car accident in Southwest Florida. These types of injuries often lead to chronic pain and disability, and they can change your life in the blink of an eye. One may experience altered sensation, loss of movement or paralysis, exaggerated reflexes, intense stinging or burning sensations in the nerves, difficulty breathing or clearing the lungs, and changes in sensitivity after suffering a spinal cord injury. Like other injuries, these come in all shapes and sizes, and not every spinal cord injury will be as severe as the next.
Whenever a spinal cord injury is suspected, medical attention must be sought straight away. By seeking immediate medical attention one can potentially assess the problem quickly enough to minimize the symptoms or effects.
Some of the most common spinal cord injuries sustained in Florida auto accidents are:
• Whiplash – Whiplash occurs when a force pushes the body forward during a crash, often resulting in a straining of the neck, upper back, or lower back. This is a common injury sustained in Florida auto accidents and may even be experienced in "simple" fender-bender cases. Whiplash may leave a person sore for a couple of days before making a complete recovery, or it can lead to serious damage. Whiplash may also lead to traumatic brain injuries if the brain is jostled around in the skull with enough force.
• Ruptured or herniated discs – Small jelly-like disks are located between the bones of the spine to keep the vertebrae from rubbing together. The force of an auto accident can cause these protective discs to shift or rupture, leading to painful herniated or ruptured discs. In some instances, surgery may be required to fix the problem and an individual may experience radiating pain for long periods of time after a disk has slipped or ruptured.
• Exasperation of existing conditions – In some instances, a spinal condition like stenosis can exist asymptomatically. This means that a spine could be in an early phase of some sort of deterioration, before pain ever sets in, and the force of the accident can push these conditions to become symptomatic much earlier on.
• Injuries to the facet joints – Facet joints allow our bodies to bend, move, and twist comfortably, and there are facet joints in between the vertebrae to allow people the flexibility to comfortably go about everyday life. Damage to these facet joints from an auto accident can lead to the need for physical therapy, ablation procedures, or injections. Without treatment, a person may simply find it too painful or difficult to move effectively.
• Spinal fractures – Some of the most devastating spinal cord accident injuries are spinal fractures. Spinal fractures that can be mended will often require surgery and ongoing physical therapy, while others may lead to permanent paralysis or disability. For those who have experienced spinal fractures many months of missed work and mounting medical costs can become a serious issue.

Getting The Help You Need

Because spinal cord injuries are so complex it's important to have a professional on your side. These accident injuries will often go above and beyond the personal injury protection allowance, leading drivers to pursuing lawsuits against negligent drivers to get the compensation they deserve to recover from their injuries. If you've been in an auto accident in Southwest Florida resulting in a spinal cord injury, contact us at JusticePays.com to speak with one of our personal injury and auto accident lawyers today.
Video FAQ:
When Do You Need An Attorney? What Will They Do For You?